Intelligent Finance


for Home Improvements
Trustmark registered businesses can join Vendigo today!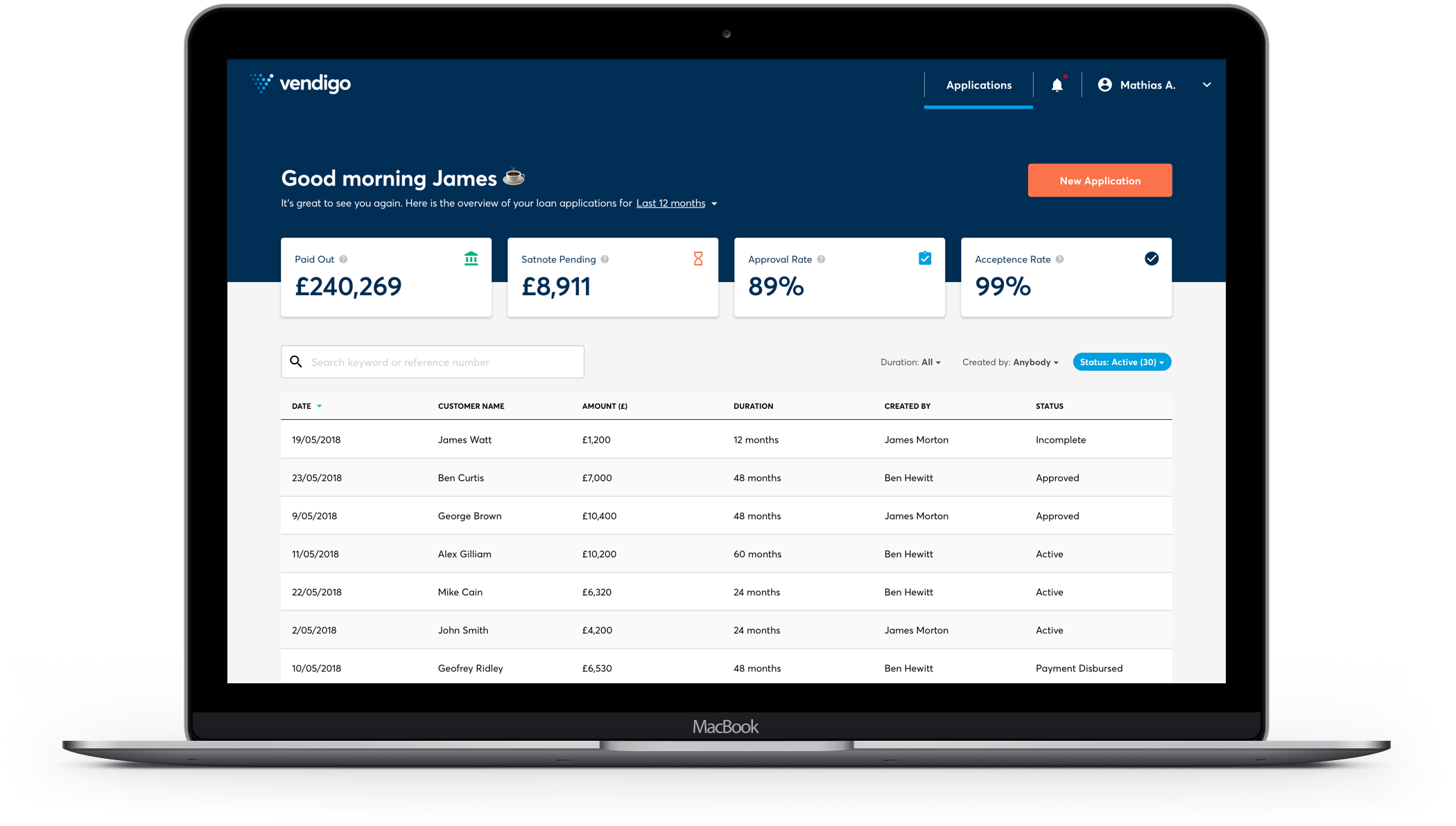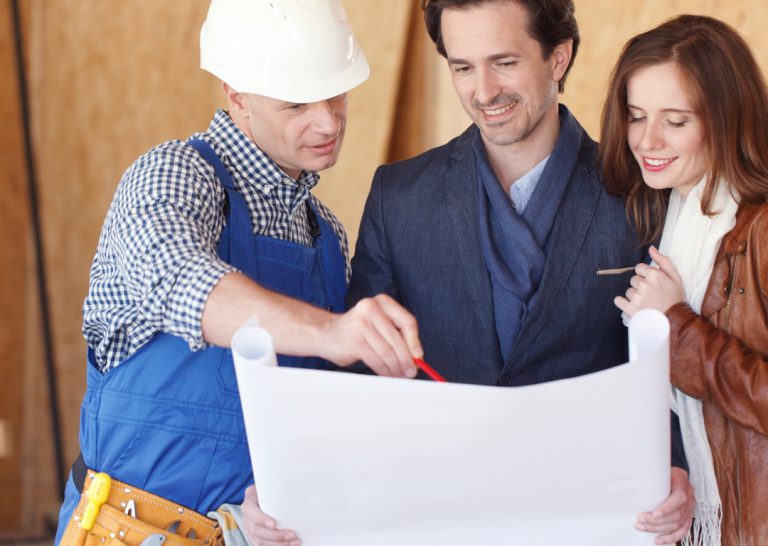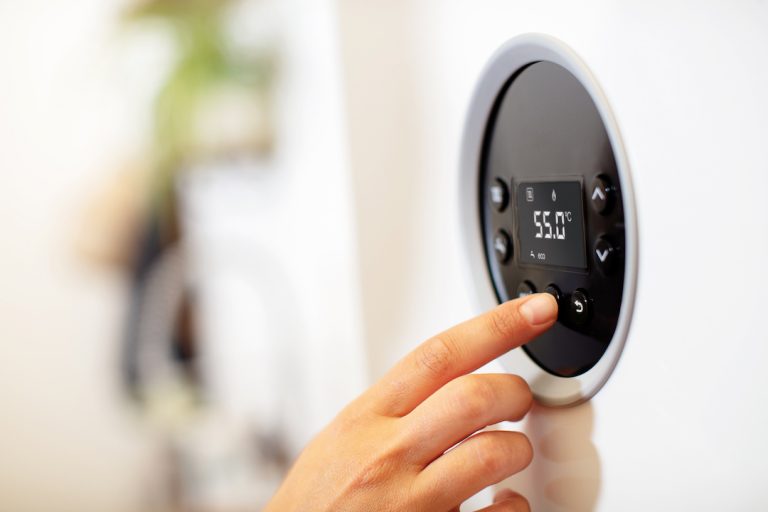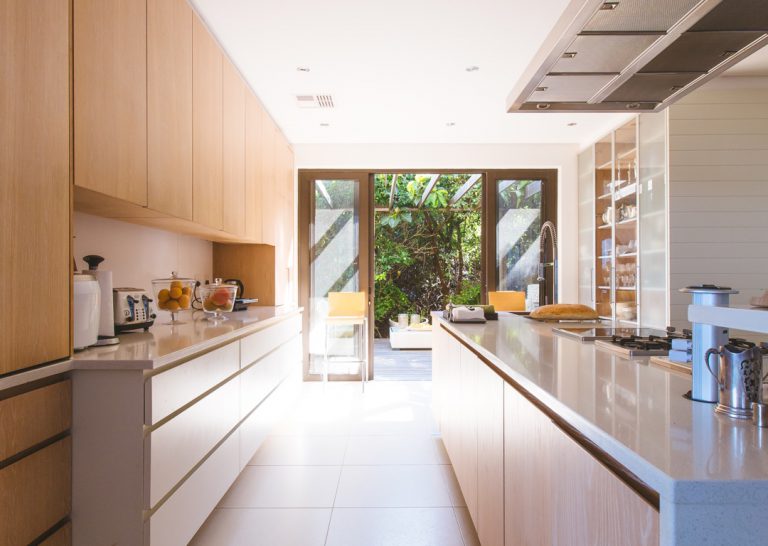 Grow Your Sales by Offering Customers Fast and Easy Financing
Join TrustMark today and partner with Vendigo to provide your customers with the exceptional quality, service, and financing options they deserve!
Expand
Your Business
Offering finance positively influences your customers' purchases. Attract new customers, close more deals and increase average order values by up to 25%.
Guaranteed Payment Upon Completion
Payments are guaranteed once the customer has signed the customer satisfaction note. Vendigo's automated solution does the chasing for you so no more chasing customers, unpaid invoices or bad debts.
Improve Customer Satisfaction
Providing flexible payment options improves customer affordability and strengthens your relationship with them. Happy customers mean better business. Vendigo merchants on average increase CSAT by 10% by using our service.
Stay Ahead of the Competition
Differentiate your business from the competition. Offer customers a compelling reason to buy from you.
Fill in the contact form and our friendly merchant services team will help you get started. Registering can take as little as 10 minutes!
Apply and receive an instant credit decision for your customer
Customer credit applications take under 2 minutes, with credit decisions in under 10 seconds. So before you know it the deal is done, a happy customer equals a happy you! 
Complete the job and get paid the same day
Once your customer has e-signed the Vendigo Customer Satisfaction Note the funds are disbursed immediately to your bank account.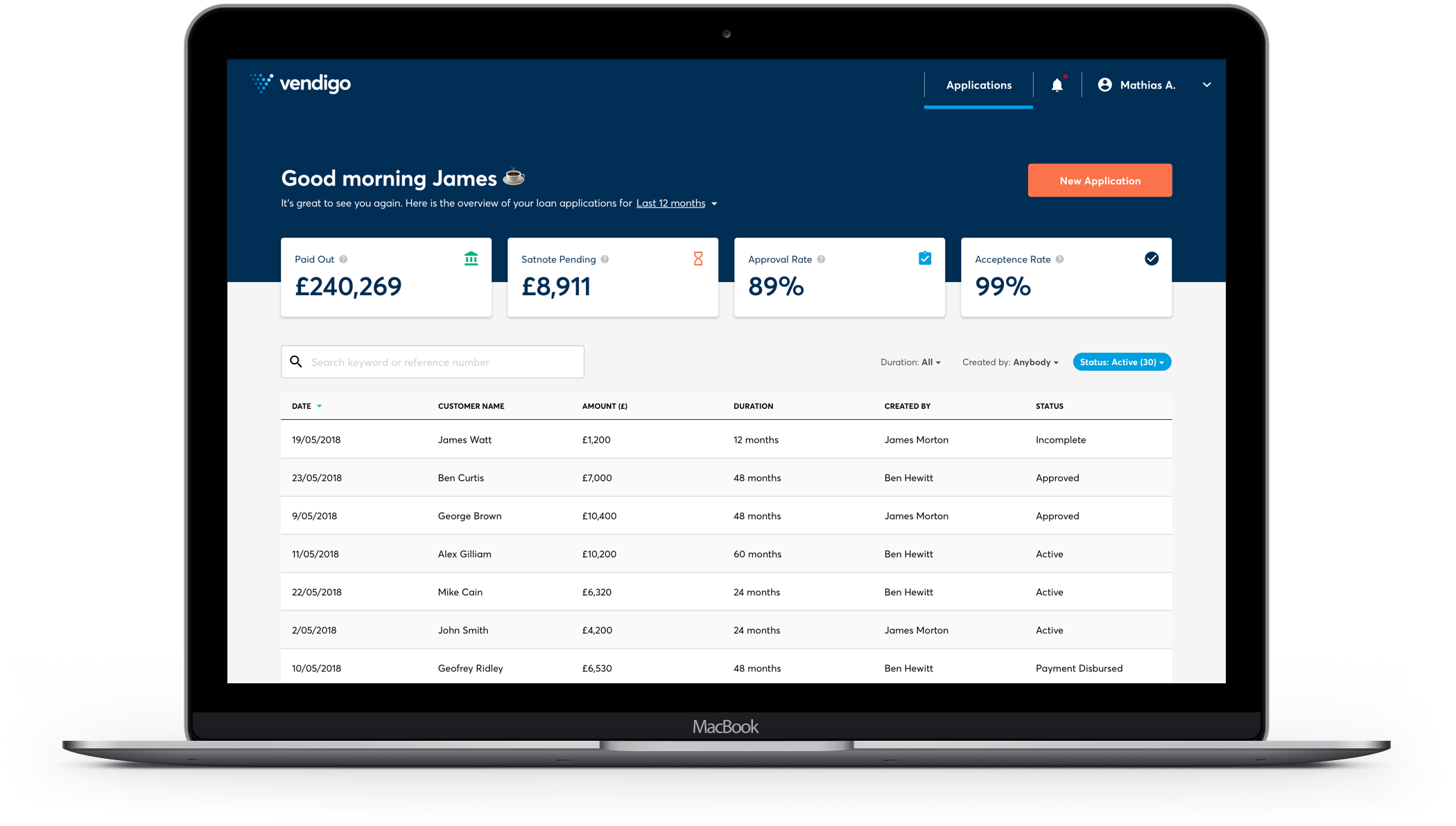 Are you ready to grow your business?
Give us a few details about your business and we'll contact you with more information about our consumer finance options.